Jason James sent an email out to members this week, part of which I found particularly interesting, simply because it addressed something that I have often wondered about.
We all understand about the necessity of finding value if we are to bet profitably, right?  I get that, but what I have more difficulty getting my head around is what price represents value.  I know Racing Tipster A has in the past, pointed out that the horses he finds that are backed in after the on course market opens are highly profitable, and even if taking SP profitability remains strong.  This means that he could tip a horse at say, 10/1, but even if it opens on course at 8s and is backed in further to 6s, the 6s is still worth taking.  Would I take 6s ten minutes after a tip has been issued at 10s?  No, I wouldn't.
Jason attacked this issue of value very succinctly: "Value to me is in the eye of the beholder a bit like the beauty I see in my missis as I see her as the most beautiful person i have ever seen for one reason or another while other people may see her as just plain pug ugly!"
Value is in the eye of the beholder!  And I guess that those that have an "eye" for value are those that make money.  It is those tipsters that can be accurate in their subjective calculations and estimations that will make us money in the long term.
On another point, I have noticed that I have benefited from the BOG concession with Jason's tips recently.  The latest winner to get a boost in price from BOG was Suzi's Connoisseur, tipped up at 6/1 and going off at 9/1 on Tuesday.
The issue of BOG and it's application to a tipster's performance record was something at the forefront of my mind after writing a review of a service that you can read in the latest SBC Betting Magazine which was released on Friday.  You can see quite clearly the benefits that having BOG can bring, but as punters who expect to win, I believe that we have to view BOG as something of a bonus and not something we can rely upon in the long term.  With my new set of accounts I'm certainly pleased to have the concession as a temporary part of my armoury, but know it can't and won't last.  That said, I am taking every conceivable effort to extend it's lifespan for as long as possible, spreading bets around bookmakers like you wouldn't believe.  So far, so good.
Let's  make BOG hay whilst the sun shines, and if you're just starting out on your betting adventure, make the most of it whilst you can!
Betting from Saturday February 11th to Friday February 17th
A small step backwards this week.
Jason James continues in fine form, with Saturday netting 13.7 points of profit and Thursday 12.4 points.  Highlight of the week was probably a 2 point win bet (the standard is 1 point) on Outer Space – Chelmsford – 8/1.
It was a second consecutive good week for MVS (Lite) and anyone playing the old doubles system with this service should have made a decent profit over the last few days too.
Nasty losses though for Chasemaster and Pinpoint Golf however, meant the week produced an overall loss – ROI -12.8%, ROC -1.57%.
Here are the figures for the month to date:
Chasemaster: Staked 18pts, -9.25pts.
Jason James: Staked 70pts, +47.41pts.
MVS (Lite): Staked 28pts, +8.33pts.
Northern Monkey: Staked 25pts, -3.92pts.
Racing Tipster A: Staked 3.75pts, +0.75pts.
Racing Tipster B: Staked 46pts, 2.05pts.
Pinpoint Golf: Staked 95.25pts, -26.3pts.
Football Service 1: Staked 6pts, +1.04pts.
February's performance to date: ROI 4.62%, ROC 1.17%.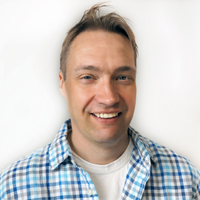 Take Your Betting Up A Notch With The Bet Diary PRO!
If you enjoy reading these free Bet Diary posts, then you can gain access to my more detailed, professional betting blog (Bet Diary Pro) as a Secret Betting Club member.
First introduced in early 2015, the Bet Diary Pro provides even more on the practical realities of following tipsters to make money betting including:
Exclusive extra analysis on my betting portfolio and ongoing betting journey;
The EXACT identities of each of the tipsters I follow to make money betting;
Access to all SBC reviews, ratings and recommendations for each tipster;
Access to several major discounts/trials on the tipsters I follow;
Access to the SBC Tipping Forum and several free profitable tipsters.
Access to the Bet Diary Pro is available right away with either a Silver, Gold or Platinum Secret Betting Club membership.