Cheltenham, that is…
Superb sport over four days.  There's something about the place that seems to capture the very essence of National Hunt racing.  The honesty, bravery and sheer guts of both equine and human participants encapsulates what is so thrilling about top level sport; I am always lost in admiration of both.
A couple of observations though, before I talk about the betting.
What is the point of television interviewing the stable lads and lasses?  I mean, what they do is hugely admirable and there is no doubting the sincerity of their love for the animals they care for.  But ultimately, most are too nervous to communicate in anything other than monosyllables, uttered mostly through fits of nervous giggles.  It really doesn't make for good tv!
And if Ed Chamberlain says "Brilliant!" one more time in response to the most basic of remarks from Ruby Walsh or some owner, I'm going to throw my form book through the telly!
There was one element to the tv coverage that made me stop and think though.  Matt Chapman was in the betting ring talking to the representative from Starsports Bookmakers just before Altior's race.  The guy told Chapman that a credit customer had had a £400k bet to win £100k.
Now, I cannot see how anyone could see value in Altior's pre-race odds (and look how Douvan failed to land similar odds the following day) so I can only assume it wasn't a professional gambler who placed this bet.  More likely someone to whom losing such an amount wouldn't be the end of the world.  In which case, why did they strike the bet at all?  If losing £400k was (hopefully) manageable, what impact would winning "just" £100k have on this individual?  It strikes me that the risk of losing was perhaps more important (ie. provided the thrill) to this person than the prospect of winning.  The psychology of gambling is a weird old science!
Betting from Sunday 12th March to Saturday 18th March
I had three highlights to my Cheltenham week.
Northern Monkey's antepost bet on Gold Cup winner Sizing John at 33/1 was one, and what was even more impressive was that he also advised runner-up Minella Rocco each way at the same price, and third-placed Native River too, at 8/1.
Another was Racing Service A's 16/1 advised on Bumper winner Fayonagh which won in incredible style.  Whipping around at the start and being left lengths behind the rest of the pack, his amateur jockey kept his cool and somehow managed to roust a winning run that started from around two furlongs out.  Even with half a furlong to go, the likelihood of it winning the race looked slim to say the least, but the beast simply rattled home to get up close to the line.  Thrilling stuff!
The third betting highlight didn't actually take place at Cheltenham.  What a day Wednesday was for the Morning Value LITE service.  Three bets, three winners, including one – So Celebre – that was advised at 2/1 and won at 5/1.  The beauty of BOG, eh?  I'm enjoying making hay whilst that particular sun shines.
It's not all been plain sailing though.  The figures for Jason James aren't pretty…
Chasemaster: Staked 4pts, +3.7pts.
Jason James: Staked 37pts, -32.5pts.
MVS Lite: Staked 17pts, +11.875pts.
Northern Monkey: Staked 46pts, +8.14pts.
Racing Service A: Staked 7.187pts, +1.937pts.
Racing Service B: Staked 27pts, +2.25pts.
Pinpoint Golf: Staked 32.75pts, +4.1pts.
Football Service 1: Staked 1pt, +1.69pts.
Week's betting: ROI 13.91%, ROC 2.49%.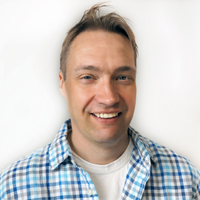 Take Your Betting Up A Notch With The Bet Diary PRO!
If you enjoy reading these free Bet Diary posts, then you can gain access to my more detailed, professional betting blog (Bet Diary Pro) as a Secret Betting Club member.
First introduced in early 2015, the Bet Diary Pro provides even more on the practical realities of following tipsters to make money betting including:
Exclusive extra analysis on my betting portfolio and ongoing betting journey;
The EXACT identities of each of the tipsters I follow to make money betting;
Access to all SBC reviews, ratings and recommendations for each tipster;
Access to several major discounts/trials on the tipsters I follow;
Access to the SBC Tipping Forum and several free profitable tipsters.
Access to the Bet Diary Pro is available right away with either a Silver, Gold or Platinum Secret Betting Club membership.