What is the Secret Betting Club?
The Secret Betting Club was first established in May 2006 as an independent and honest reviewer and assessor of tipster services, systems and strategies.
Over the past decade, we have reviewed hundreds and proofed thousands of tipster services – with the very best and most profitable tipsters listed in our Hall of Fame and featured in our Betting Magazines.
We constantly track and monitor these very best tipsters and feedback to our members on their ongoing progress with tipster league tables, ratings, charts and analysis in our 'Tipster Profit Reports'.
Over recent years, the Secret Betting Club's remit has expanded to cover anything and everything that matters to keen gamblers – be it by tackling issues such as account restrictions, reviewing bookmakers or simply by being a trusted source for genuinely unbiased 'punter-friendly' information.
Because we are funded by our members, this ensures we are fully on the side of the punter and can speak the truth about the betting industry. We are proud to be different and fiercely protective of the people we represent – you the punter.
Our goal is to help you make money betting, whether for the first time ever or to build on existing profits. Why not try out our service to see how we can help you and your betting?
About Pete Ling
Founder - Secret Betting Club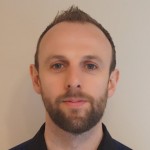 Pete is both Editor and Owner of the Secret Betting Club with a passion and drive for helping people make money from their betting. He oversees all aspects of the service including the editing and compilation of every SBC Magazine & Tipster Profit Report.
A vastly experienced gambler, well known in the betting and tipping world, Pete is a fierce defender of punters rights and constantly on the hunt for anything that can help Secret Betting Club members make more money betting. He likes nothing more than seeing punters taking on the bookies and winning!
Pete is a fervent Evertonian, supporting his beloved Toffees through thin and thinner (his words!) whilst also a keen Cricket fan who can often be found working away whilst listening to Test Match Special.
Reviews from our SBC Members