5 Free Expert Betting Reports
Register for

FREE SBC Membership

and access the following expert betting reports immediately:


Free
SBC Magazine
Download a FREE SBC Magazine featuring our full in-depth reviews of 2 very profitable tipster services plus our interview with a bonafide expert punter
Free BONUS SBC Magazine
Download a 2nd FREE SBC Magazine featuring 2 more profitable tipster reviews and advice from 2 semi-pro punters making their betting pay!
Free
Tipster Profit Report
Download a FREE copy of the SBC Tipster Profit Report and learn how we track and report back on over 60 of the most profitable tipsters!
Free Pro Bookmaker Report
Access our FREE report on how you can get better odds by betting with the bookmakers that pro punters use.
Free Real-Life Betting Profit Report
Download a FREE copy of this special report, where pro punter, Rowan Day explains how he made 64.4% bank growth last year using tipsters.

What they say about us
I would recommend SBC as the insight on the forums and in their publications is second to none.
Delivered by professionals, for professionals – quality is never compromised, and facts are presented to take your betting to the next level.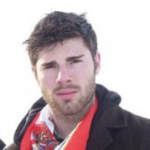 Dan
SBC Member
Anyone that's serious about making money through gambling over a concerted period of time should start with SBC, beginner or pro alike.
It could be one of the best investments you make in your life.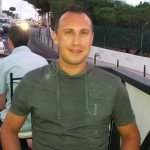 Anthony
SBC Member