Rowan's 2016/17 Bet Diary Profit Report has just been published and is now available for immediately download.
You can download the report in PDF file directly via this link
This special report highlights the overall performance of Rowan's 8 strong tipster portfolio between April 2016 and March 2017. Rowan has also shared figures on how each of the 8 tipsters he currently follows has performed over the past year.
This special report syncs up with the weekly posts that Rowan provides on this tipster portfolio via the Bet Diary.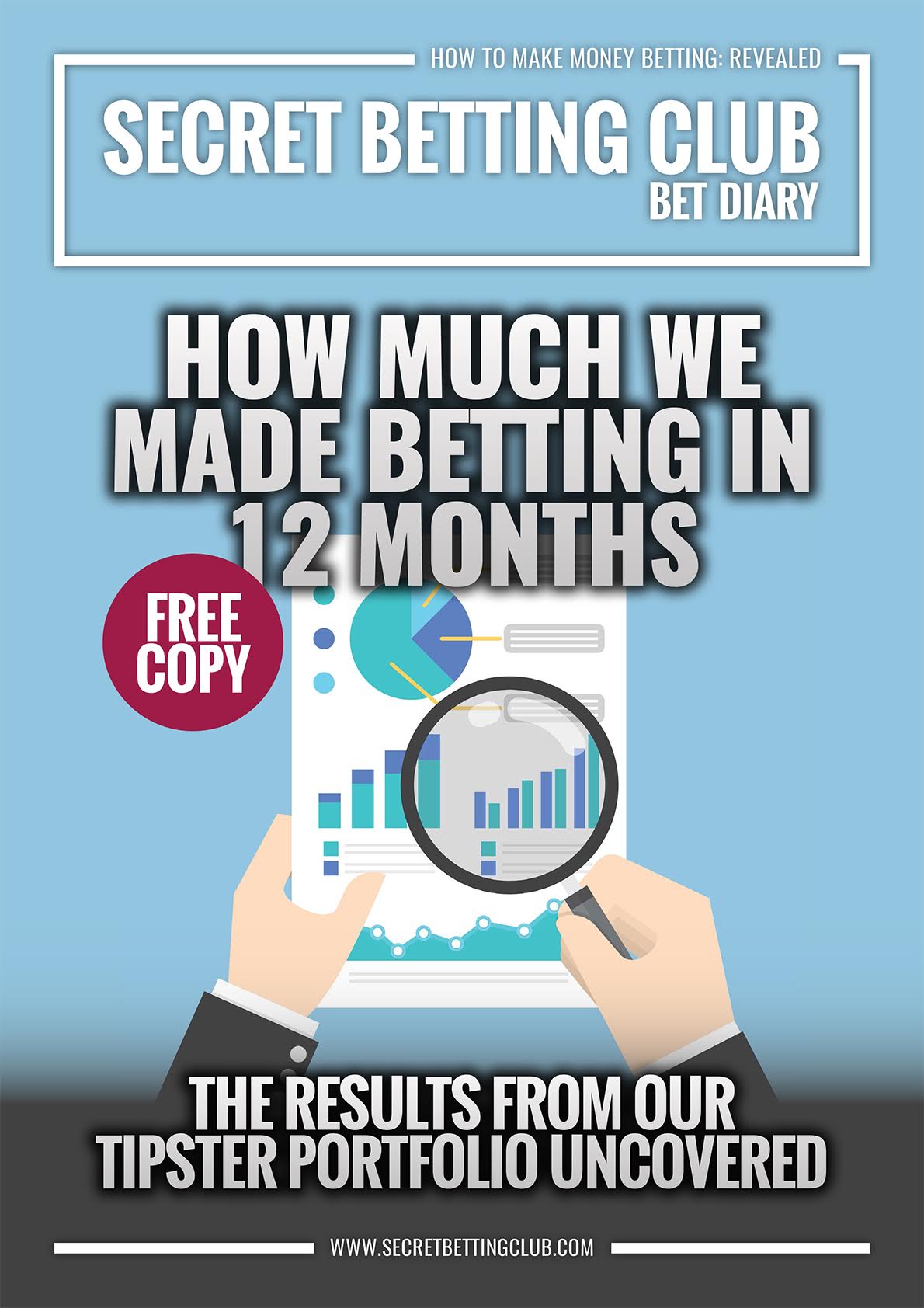 How Rowan's Figures Equate To Real Profits
Over the course of the 2016/17 year, Rowan made a 58.76% Return on Capital (ROC) also known as Betting Bank Growth.
The 58.76% ROC figure is of great interest as it indicates just how a betting bank will have grown in relation to these profits.
If for example, Rowan began with £2,000 in April 2016, then a 58.76% ROC would have made him a £1,175.20 profit by the end of March 2017.
Had he began with £20,000 in April 2016, the same 58.76% ROC would have pocketed him a £11,752.00 profit by the end of March 2017.
Here are a few more examples of how the 58.76% ROC would have helped with different sums:
£5,000 Starting Bank in April 2016: Profit of £2,938.00
£15,000 Starting Bank in April 2016: Profit of £8,814.00
£25,000 Starting Bank in April 2016: Profit of £14,690.00
£50,000 Starting Bank in April 2016: Profit of £29,380.00
2015/16 Performance – Comparison
Rowan's tipster profits in 2016/17 stand at a Return on Investment (ROI) of 8.8% and a Return on Capital (ROC) of 58.76%.
Last April, Rowan also penned a similar report, whereby his Return On Investment (ROI) was 7.2% and his Return on Capital (ROC) was 64.4%.
Therefore, in the past 12 months, Rowan has increased his ROI by 1.6% and decreased his overall ROC by 5.64%.
As a combination, Rowan has made a 123.6% ROC since April 2015.
It is pleasing to see the consistency in form that Rowan has achieved over both these years, having met his stated yearly aim of at least 50% Return on Capital.
How To Copy Or Even Improve On Rowan's Profits
If you are keen to emulate Rowan (or even to simply copy his approach!) then you might like to consider a Secret Betting Club membership.
We provide you with all the information (both theoretical and practical) to help you make the most of betting for profit using professional tipsters.
Through access to the Secret Betting Club you can read all of our reports and magazines on the best tipsters for you to follow.
Best of all – you can sign-up now for either a Gold or Platinum subscription and enjoy a 90-day risk free membership. So if you find our service not to your liking (we don't imagine you will!) then you can get your money back, no questions asked.
Sign-up now and get started with instant access to our service.
See you on the inside.
Peter Ling
SBC Editor