And it's exactly the same when it comes to being in full control of your new membership to the Fake Mug Bets Club.
And all you have to do is put your name down now for a monthly £45 subscription.
You also won't be boxed in to having to commit yourself for 12 months upfront.
Yes, if you've read all the way up to this point then you understand that backing all the bets in singles, doubles, trebles and 4-way accumulators through thick and thin gives you the very best chance of winning thousands of pounds over the coming months.
Which is why all the bets can now be sent to your email address starting with the cast-iron promise of a

100% Risk-Free 30-day Trial
So that you can actually see if you really are part of the elite 1% of regular punters who are cut out for this high profit, low stakes "disguised" horse racing strategy…
You can take it easy for the first 30 days of your membership knowing that because you're a Cash Master member, I'll very happily give you a FULL REFUND of your first month's £45 subscription if, for whatever reason at all, you decide you want to stop tricking the bookies…
Stop acting like a wolf in sheep's clothing…
And stop turning easy-to-get-on "Fake £10 Mug Bets" into Winning Paydays of £1,720… £3,173… or £4,586.
So you can jump ship whenever you want within your first 30 days and we'll still part as good friends.
But if I were you I'd definitely think twice about doing this.
Remember…
Whether you decide to back the bets as either singles, or doubles, or trebles, or sometimes 4-way accumulators…
You can be on to a real cash cow because each approach has enjoyed long-term profits since 2013.

And what's more…
Me, Pete Ling, the founder and owner of the Secret Betting Club…
Someone who over the last 12 years has road-tested and written detailed reviews on hundreds of tipsters…
Well, I personally follow the bets religiously myself staking tenners on the doubles, trebles and accumulators.
Just like I did on Tuesday, October 31st for example when I RETURNED £150 after backing Ebitda and Quick Look in a double…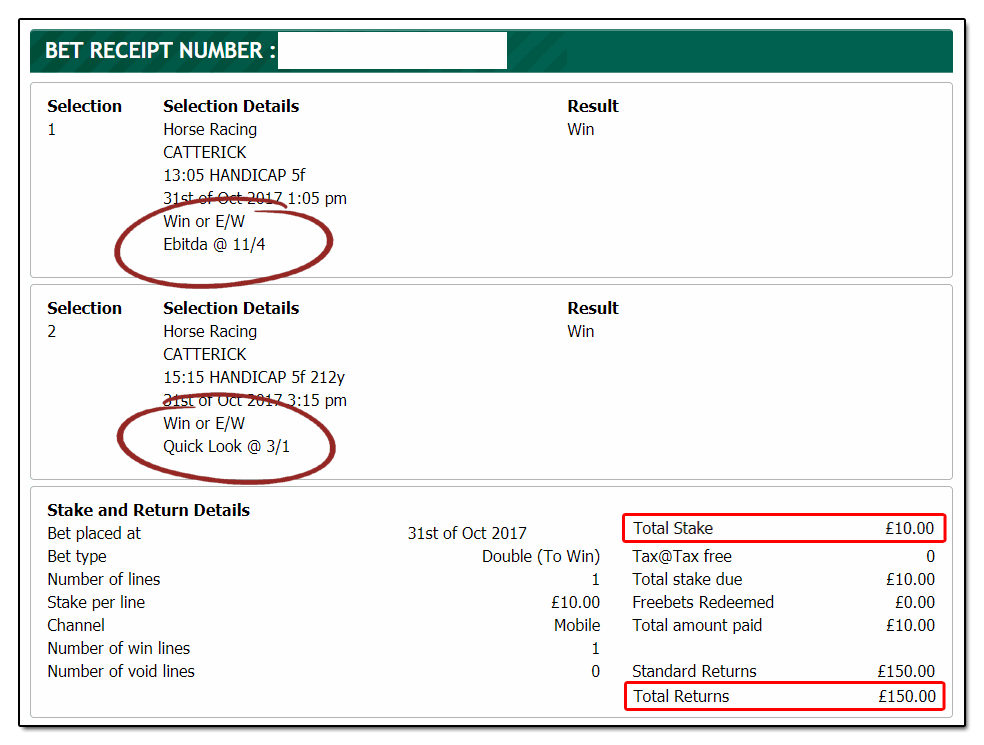 [Actually, I stuck 2 x £20 singles on Ebitda and Quick Look as well so my total winnings on the day totted up to £255.76]
Even with bets like this, you can see why I've got used to paying for holidays and a few of life's little extras on the back of all my winnings.
So if you want to give the bookies the run-around by tricking them into thinking you're a mug…
Knowing full well that lucrative Winning Paydays can be heading your way…
Then be brave and follow through on this opportunity right now by taking full advantage of your 100% Risk-Free 30-day Trial.
To use your credit or debit card to sign-up safely and securely online directly with me, simply click on the button below right now...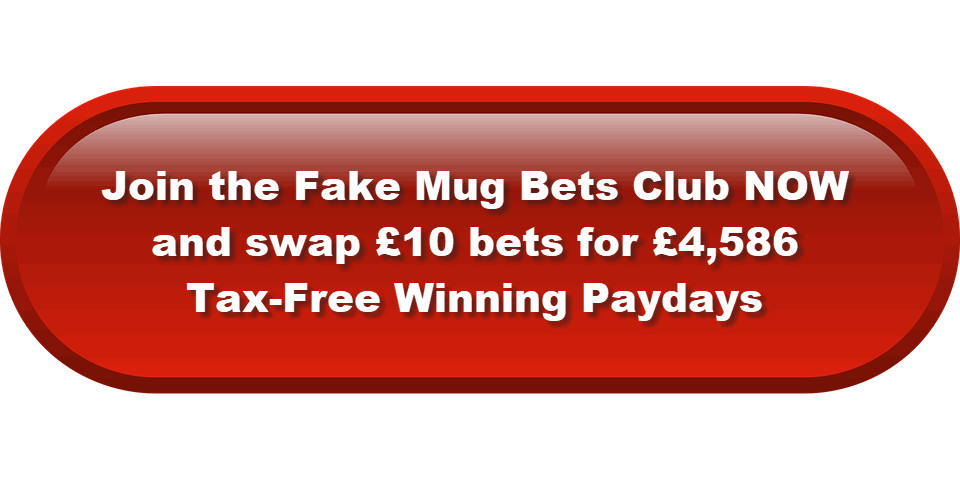 Best Regards,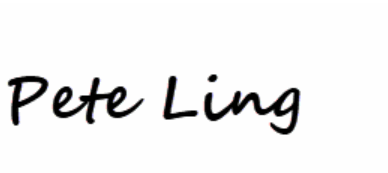 Pete Ling
Founder, Secret Betting Club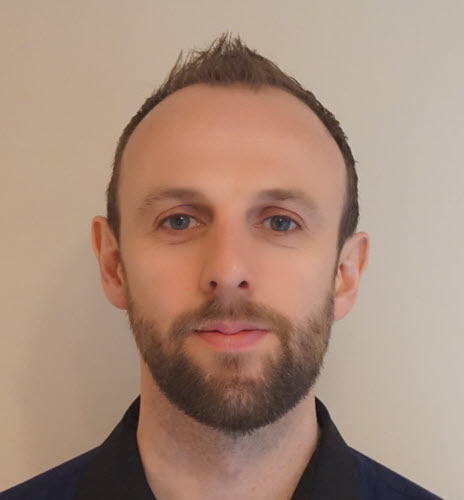 P.S. Grooming children to bet using virtual games…
Turning a blind eye to problem gamblers…
And restricting anyone who remotely shows signs of being able to win money from them.
As always, the bookies are up to their usual tricks.
But if you want to teach them an expensive lesson (for them, not you!)…
And turn the tables by tricking them yourself with "Fake £10 Mug Bets" where you'll certainly be betting exactly like a professional…
Then Cash-Rich Winning Paydays of up to £4,586 in a single day can be yours.
Best of all…
Even if you're not sure you have, dare I say, "the balls" to continuously take advantage of this high profit, low stakes strategy over the next year and beyond…
Your subscription is set-up monthly giving you an easy-in, easy-out way of operating.
And remember…
All the bets can be sent to your email address for the next 30 days so you can see for yourself whether you love Winning Paydays of £1,720... £3,173... or £4,586.
Convinced?
Then immediately click on the sign-up button below...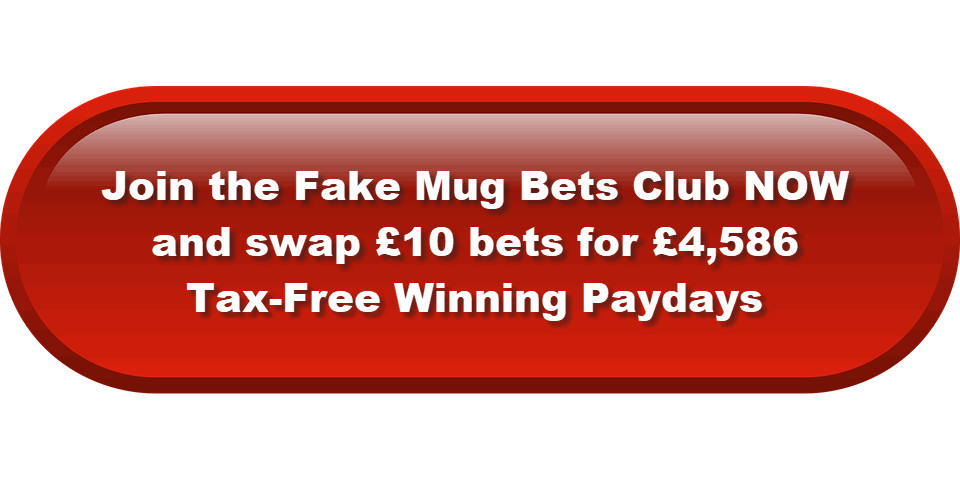 ---
Minerva Publishing Limited

Copyright © 2017. All rights reserved